Ancient Chinese Wisdom for the Modern Day Seminar
Embark on a remarkable journey as we delve into the fascinating links between the Chinese language and the Bible. Join us at the Thomson Chinese Church or Jurong Church for an insightful seminar series in Mandarin and English. Unearth ancient wisdom, discover its connection to biblical narratives and gain fresh perspectives on the depth and beauty of Chinese civilisation.
This seminar series is divided into three thought-provoking parts:
Part 1
Wisdom for Oneness with Heaven Ideal 
Learn about the old Chinese idea of the Holy Man and the ways he was predicted to help people. We'll look into the past traditions of how the Holy Man was respected in ancient China and find out what the old Chinese hoped this spiritual figure could do.
Part 2
Ancient yet Refreshing Wisdom of Health
Uncover health secrets rooted in traditional Chinese medicine and our everyday language. In this session, we'll compare old Chinese health knowledge with today's science. We'll look at how our bodies naturally work on daily and weekly rhythms. Find out how to live a healthier life using wisdom from the past.
Part 3
The Safe and Peaceful Harmonious World
Imagine a dream shared by many, beautifully articulated in ancient Chinese wisdom: a peaceful, harmonious community. Let's explore together how we can realise this universal aspiration, drawing on profound insights to help us shape a safer and more serene world.
Join us for the following sessions:
Mandarin Sessions 
Location: Thomson Chinese Adventist Church
Address: 297 Thomson Rd, Singapore 307646
Part 1: Aug 18, 8 – 9:30 PM
Part 2: Aug 19, 11 AM – 12:30 PM
Part 3: Aug 19, 7:30 – 9 PM
English Sessions
Location: Jurong Adventist Church
Address: 90 Jurong East St 13, Singapore 609648
Part 1: Aug 24, 8 – 9:30 PM
Part 2: Aug 25, 8 – 9:30 PM
Part 3: Aug 26, 7:30 – 9 PM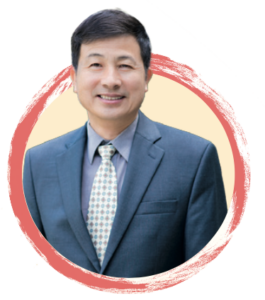 Born in China, Dr Samuel Wang now serves as the Director of Interfaith Services and the Center for East Asian Religions. His role fosters dialogue and understanding between diverse cultures, reflecting his passion for ancient Chinese culture and biblical teachings.
Beyond his professional duties, Dr Wang engages audiences as an author and speaker, sharing his insights on a range of topics related to spirituality and wisdom. His books, including "God and the Ancient Chinese," "Back to the Beginning for an Enlightened Life," and "Intriguing Connections: the Dharma and the Gospel," ignited curiosity and a deeper appreciation for the universality of wisdom and truth across cultures. 
With his approachable speaking style and thought-provoking insights, Dr Wang invites audiences to explore new perspectives through his seminars. These sessions focus on forging connections between ancient wisdom and modern life, with special attention to health, personal fulfilment, and societal balance.
No registration is required
We warmly welcome anyone interested to walk in.
Join us and gain a deeper understanding of ancient Chinese wisdom and its connection to biblical truths.
Questions? Contact us!